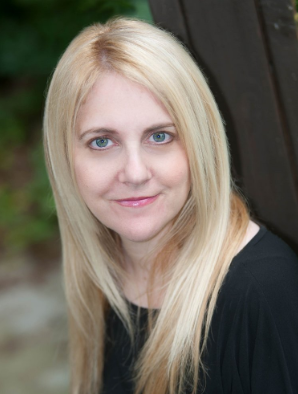 I was flying to Ireland from New York to teach my first yoga workshop. This was a huge dream of mine, as it allowed me to become an international yoga instructor. I went to a bookstore before I left and picked up a romance novel to keep me company on my flight. At that time, it had been years since I'd read a book that didn't have to do with yoga, spirituality, or life coaching in some way.
The flight was noisy, so I was relieved that I had bought the book. I started the book on the flight, but I finished it overlooking the bay in Kenmare, Ireland. It was the perfect setting to the perfect ending. As I finished reading the last page, it felt as if the book had changed me. Opened my eyes. The story stayed with me long after I had finished.
It was an enchanting romance, but that's not what consumed my thoughts: It was the heroine who blew me away. And in that moment, I knew writing romance novels would be my destiny.
My passion is to not only write beautiful romances but to also empower women to reach their dreams. I would love to help you discover the heroine inside of you.
Rochelle Katzman spent her childhood penning stories, and at the age of six she won two creative writing awards. When she was 22 years old she received a Bachelor's of Fine Arts, (BFA) in musical theatre from Syracuse University. Rochelle is also an international yoga instructor and a life coach. When she's not traveling the world teaching workshops, she's at home writing books.  She currently lives in New York, but she dreams of moving to a beautiful land filled with ethereal fairies and magical castles. Rochelle enjoys spending time with her dog Henry when he's not eating her favorite shoes.
Sign up to my Newsletter and get a free and exclusive extra chapter of Bella Cove : A Second Chance Romance
*Rochelle will never sell or share your information.